It has been a while since there was any news from us.  We were all so busy working on projects, we didn't have much time for updates.  We've had a lot going on this Spring: touring in the Midwest, re-opening our online store, starting a Twitter, and we have even more exciting things coming up this Summer!  Check out the details below (or follow us on Twitter!) to stay in the loop about all the things we are up to with A.E.
>>>Upcoming Events>>>

In just a few weeks we will do a book launch for Against Equality: Don't Ask To Fight Their Wars at the New Museum in New York City as part of Carlos Motta's We Who Feel Differently project.  The event takes place on June 21st, 2012 at 7:30pm on the 5th floor of the New Museum: 235 Bowery in Manhattan.
We also just got some great news that A.E. will be doing a panel this fall at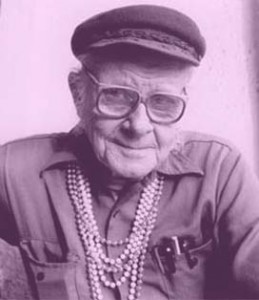 Radically Gay: The Life & Visionary Legacy of Harry Hay, a conference hosted by the Center for Lesbian and Gay Studies at CUNY from September 27th – 30th, 2012.  Our panel is titled "Eat Your Fetish!: Against Equality and the Politics of Queer Cultural Production and Appropriation" and features presentations from Karma Chavez, Yasmin Nair, and Ryan Conrad.  We are sure to ruffle at least a few tail feathers.
>>>Upcoming Publications>>>
Against Equality has written work appearing in upcoming publications including 5th Estate magazine, AREA Chicago, and After Homosexual, an anthology inspired by the Australian conference by the same name at which A.E. presented back in February 2012.

>>>Project Updates>>>
Against Equality: Prisons Will Not Protect You, the third book in our pocket-book series, is coming together in time for publication this fall.  This book critiques the demands by gay and lesbian organizations seeking LGBT inclusion in hate crimes laws and looks more broadly at the prison industrial complex as a site of harm and violence that disproportionately affects queer, trans, and gender non-conforming people.  Chris E. Vargas will be designing a fabulous cover for us once again and Dean Spade will lend his voice to do the book's introduction.

A.E. is also still working on a new anthology of erotic fiction called Fuck Equality and we've extended the deadline through the end of the year! We're looking for submissions of original, unpublished stories between 1500 – 2000 words that incorporate our political agenda of challenging mainstream gay and lesbian politics (ie. marriage, military service, and hate crimes legislation) into the storyline. We're always trying to find new ways to animate our politics; what more fun and sexy way to share our political project than with naughty tales of queer debauchery and gender terrorism!?  Details here.